We were booked to shoot an engagement session for Easton Events in January at Montage Palmetto Bluff and took the opportunity to stay a couple of nights to enjoy exploring Palmetto Bluff and to relax in the mild January sunshine.  We invited our friends Julia & Thomas along and ended up having the most fun weekend.
Montage Palmetto Bluff is a couple of hours drive from Charleston, very easily reached from Savannah. Everyone at the hotel was so happy to see the baby.  He was immediately showered with love, gifts and attention and even lent a baby bathrobe that belonged to a teddy bear in the gift shop; he instantly felt like royalty and that set the tone for a stay during which the standard of care never below exemplary. 
The new onsite hotel is wonderful.  We saw it being built the last time we were there and were so thrilled to stay upon its opening.   The rooms are beautifully appointed, the common areas are inviting and comfortable, and the whole place smells like eucalyptus (in a gentle and not overpowering way).  Everything is as one would expect from a Montage hotel, but the real joy of the site was its beautiful surroundings that we could explore on foot, by bicycle or by golf cart. 
The grounds feel endless, and are beautifully immaculately tended. The mix of historical and new architecture within the property has been particularly well done, with old and new buildings complementing each other and blending seamlessly. We enjoyed picking up supplies at the hotel and well-stocked market and finding private spots from which to enjoy the scenery.
One afternoon we biked out to Moreland with its cascading live oaks, the quintessential picture of the south.  Also spectacular is the four story thatched roof tree house with endless views of the river:

Excited about exploring Palmetto Bluff, we biked back that afternoon in time for lunch by the pool and later drinks on the dock watching the sunset.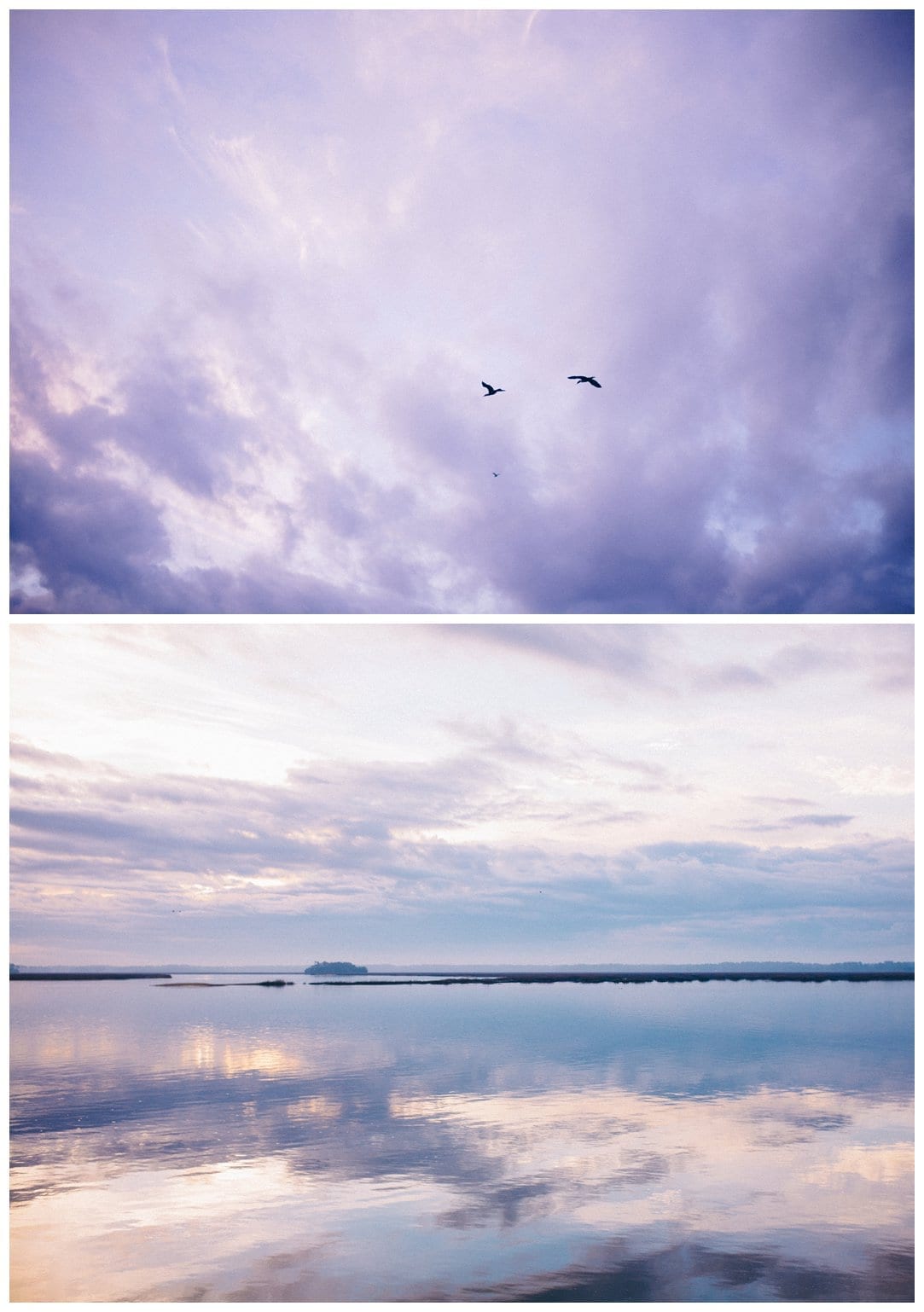 There are several good restaurants on the property. We particularly enjoyed the Canoe Club.  After a delicious dinner there, we found a late night s'mores station on the property, serving some of the best s'mores we have ever had. This is a wonderful example of the many child-friendly activities for which the resort is so well known. All in all it was an unforgettable weekend we cannot wait to go back to photograph the wedding in May!